Massbach and Poppenlauer

---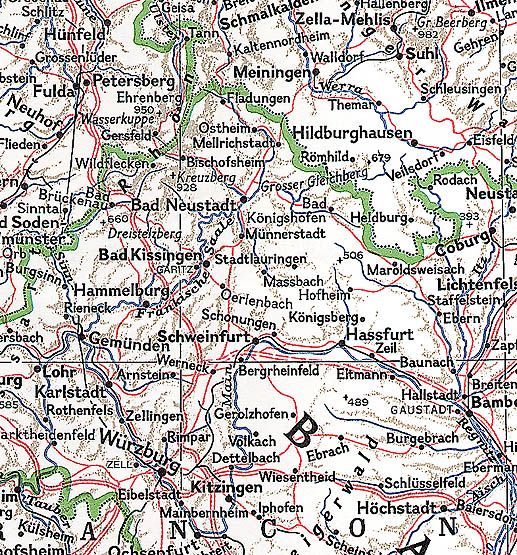 Many of the German immigrants to Jo Daviess County came from the towns of Poppenlauer and Massbach, Unterfranken, Bavaria. In fact, the town of Massbach in Jo Daviess County was named in honor of this small German community. When researching ancestors who may have come from the town of Poppenlauer, you should check the Ev-Luth parrish registers from Massbach, as it was the church "seat". Poppenlauer was a "sub-church" under the jurisdiction of the Massbach church.
---
Eberhard Fritz has been researching the FRITZ family, and has published two books on emigration from the German villages of Neuhausen an der Erms. One such group of emigrants from Neuhausen and Dettingen came to Galena, Illinois. His webpage has a complete list of emigrants. The page is in German, but is fairly self explanitory, and Mr. Fritz welcomes those who research. A great resource!
Eberhard Fritz Webpage
---
Click here to view the Family History Library holdings concerning the communities of Massbach and surrounding areas.
---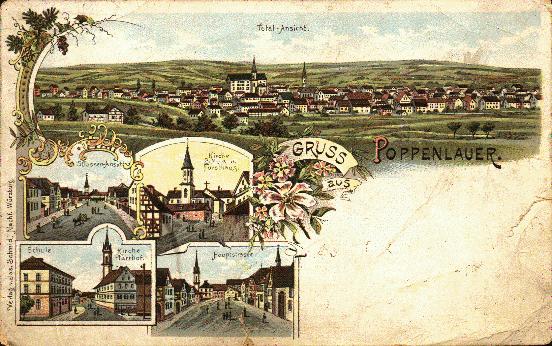 This postcard was sent by Katie Hochrein, the town of Poppenlauer, probably in the 1890's.
---
Return to Photo Index