Augustus Phillip Heller
Born 18 May 1886 in Dubuque, Dubuque, Iowa
Died 26 Oct 1951 in Centralia, Marion, Illinois

Augustus Phillip Heller was born in DBQ but grew up in JD county and is mentioned in the History of Dunleith and can be found there in 1910.

HISTORY OF DUNLEITH

Heller, A. P., Physician and Surgeon
Graduate of the Chicago College of Physicians and Surgeons, class of 1910. Located in Engine House Block.
---
Platora, Colorado Mining Camp & Resort Town by Leland Fietz, 1969
Dr. A. P. Heller opened an office, a one-room hospital, and a little drug store in his home.
---
Centralia Sentinel, Saturday, 27 Oct 1951
DR. A. P. HELLER, PHYSICIAN HERE 33 YEARS, DIES
Dr. A. P. Heller, 65, a practicing physician and surgeon in Centralia for the past 33 years, died in the Central Illinois Hospital in Chicago at 4:45pm Friday. Death was due to complications following an illness of two months. He was born in Dubuque, Iowa the son of Henry and Elizabeth (Koehler) Heller and was married there in 1919 to Miss Hilda Manger. He received his schooling at Loyola University in Chicago.
Dr. Heller has served as surgeon for the C. B. and Q. railroad since 1919 and during recent years served for both the Illinois Central and C. B. and Q. railroads here. He was a member of the Order of railway Surgeons and was a past president of the Marion County Medical Society. He was a past master of the Masonic Order of Dubuque and was a member of the swords of Bunker Hill and a charter member of the High 12.
Survivors are his wife, three sons, Henry of Boulder City, Nev., David of Washington, D.C. and Robert, a student at the University of Illinois; a brother, Louis, of Dubuque; two sisters, Mrs. Catherine Fleishmann of Whittier, Calif., and Mrs. Elizabeth Haines of Lemmon, S. D., and three grandchildren. Funeral services will be conducted at 2:30pm Tuesday from the Garnier and Sons Funeral Home with the Rev. Earle Harmon officiating. Burial will be in Elmwood Cemetery. Friends may call at the funeral home any time after noon Monday.
--------- Centralia Physician Dies -- Funeral services for Dr. A. P. Heller will be conducted Tuesday afternoon at 2:30 from the Garnier and sons Funeral Home with burial in Elmwood Cemetery. Mr. Heller died Friday in the Illinois Central hospital at Chicago.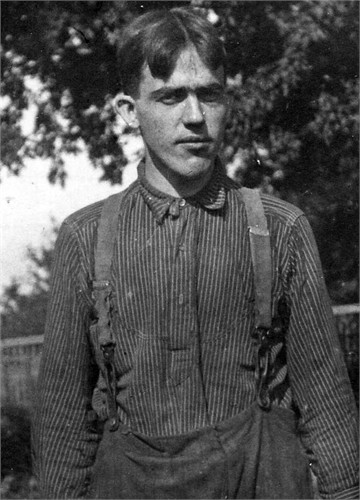 ---
Submitted by Christa Hughes.