Christopher P. Heller
Born 28 Feb 1878 Galena, Jo Daviess, Illinois
Died 12 Apr 1961 in Dubuque, Dubuque, Iowa

Son of Richard Heinrich Heller and Adeline Appolonia Fromm/Frohm

Dubuque Telegraph Herald, 13 April 1961

Christopher P. Heller, 83, of 1001 White, died at 7pm Wednesday at Finley Hospital.

Friends may call at Behr's. Funeral services will be held at 2pm at Behr's. The Rev. David R. Thomas of the Immanuel Congregational Church will officiate. Burial will be in Linwood Cemetery.

He was born in Galena, Illinois, the son of the late Richard H. and Appolonia (Frohm) Heller, and lived here since childhood. He operated the Heller Sweet Shop in Dubuque for many years. He was married to Katherine Lowrey. She preceded him in death in 1930.

Surviving are one daughter, Mrs. Ralph (Dorothy) Kirchen, Dubuque; one son, Edward R. Heller, Indianola, Ia.; two sisters, Mrs. Ida Stolte, Rockford, Ill.; Mrs. Hilda Angster, Arlington, Va.; six grandchildren and two great grandchildren.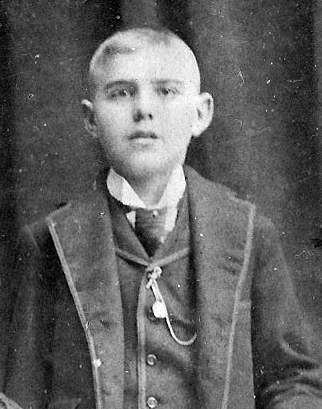 ---
Submitted by Christa Hughes.