William Frederick Heller
Son of Charles Frederick Heller and Mary Anna Kern
Born in 19 Aug 1877 in Galena, Jo Daviess, Illinois
Died 20 Mar 1944 in Dubuque, Dubuque, Iowa

Daily Telegraph Herald, Dubuque
March 20, 1944, page 6

William Fred Heller, 66, of 2400 Rhomberg Avenue, died suddenly at the home at 2:30 o'clock Monday morning. The body is at Egelhof Funeral Home. Funeral arrangements have not been completed pending word from a son, Seaman First Class Ralph Howard Heller, in the Pacific area. Burial will be in St. John's cemetery. Mr. Heller was born in Galena, Illinois on Aug. 19, 1877, and came to Dubuque 40 years ago. He was employed as a section foreman by the Milwaukee Railroad for many years, retiring a year ago. He was a member of the Brotherhood of Maintenance of Way Workers. Survivors are two children, Ralph Howard Heller and Mrs. George E. (Maude) Clark, Dubuque; two brothers, Charles Heller, East Dubuque, and Edward Heller, Long Beach, California; three sister, Mrs. Wallace Drake, Seattle, Wash., and Mrs. Amanda Berkely and Mrs. Viola Hall, both of Dubuque; also one grandson, George A. Clark Jr. His wife preceded him in death eight years ago.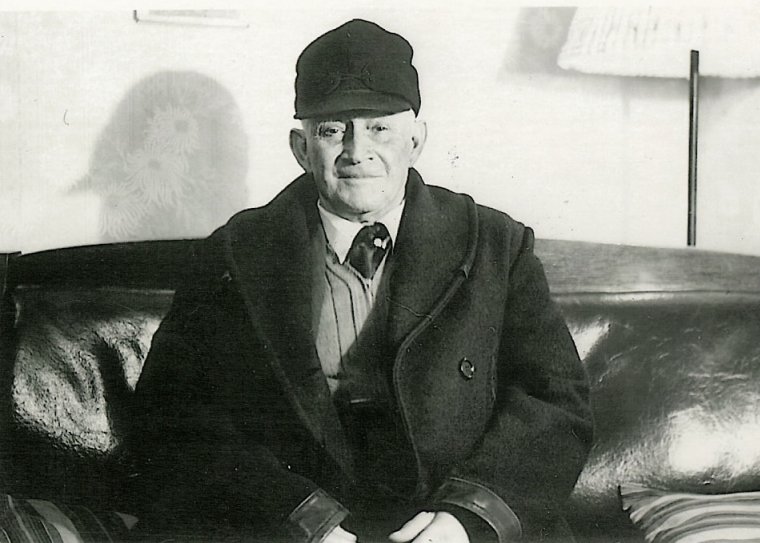 William Frederick Heller
1877-1944
---
His Son Ralph Howard Heller
Born 04 Dec 1915 in Galena, Jo Daviess, Illinois, on an island
Died 17 Nov 1991 in Dubuque, Dubuque, Iowa
Dubuque Telegraph Herald, 18 Nov 1991
Ralph Howard Heller, 75, of 1323 Garfield Ave., died at 6:40pm Sunday, Nov. 17, 1991 at Luther Manor. Services will be held at noon Tuesday at Egelhoff-Casper-Strueber Funeral Home, 1145 Locust St., with burial in Dubuque Memorial Gardens, where military rites will be accorded by the American Legion Dubuque Post. Friends may call 5 to 8:30pm today at the funeral home, where public masonic services will be held by the Dubuque Lodge 3 at 7:30pm. Mr. Heller was self employed in liquid handling sales and service equipment. He was born on Dec. 4, 1915, in Galena, Ill., son of William and Roxanne (Moad) Heller. He married Harriet on Sept. 16, 1944 in the University of Dubuque Chapel; she survives.
He was a World War II Navy veteran having served as fire control man in the Pacific Theater. He was a member of the First Congregational Church, the American Legion, the Masonic Lodges, York Rite Body of Dubuque Chapter 3 of Royal Arch Masons, Dubuque Council 3 of Royal and Select Masons, the Shilom Commandery 3, Night Templars of Iowa, and Hi 12 Club 119. He was a former member of Low 12 Club, and was also a director of the Masonic Temple Association and master Mason of the Masonic Fraternity.Also surviving are five daughters, all of Dubuque, 11 grandchildren, and a sister, Maude Clark of Dubuque. Memorials may be given to Luther Manor.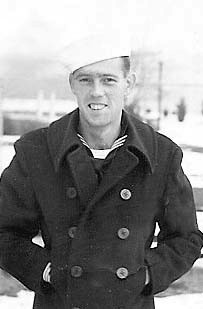 Ralph Howard Heller
---
Submitted by Christa Hughes.