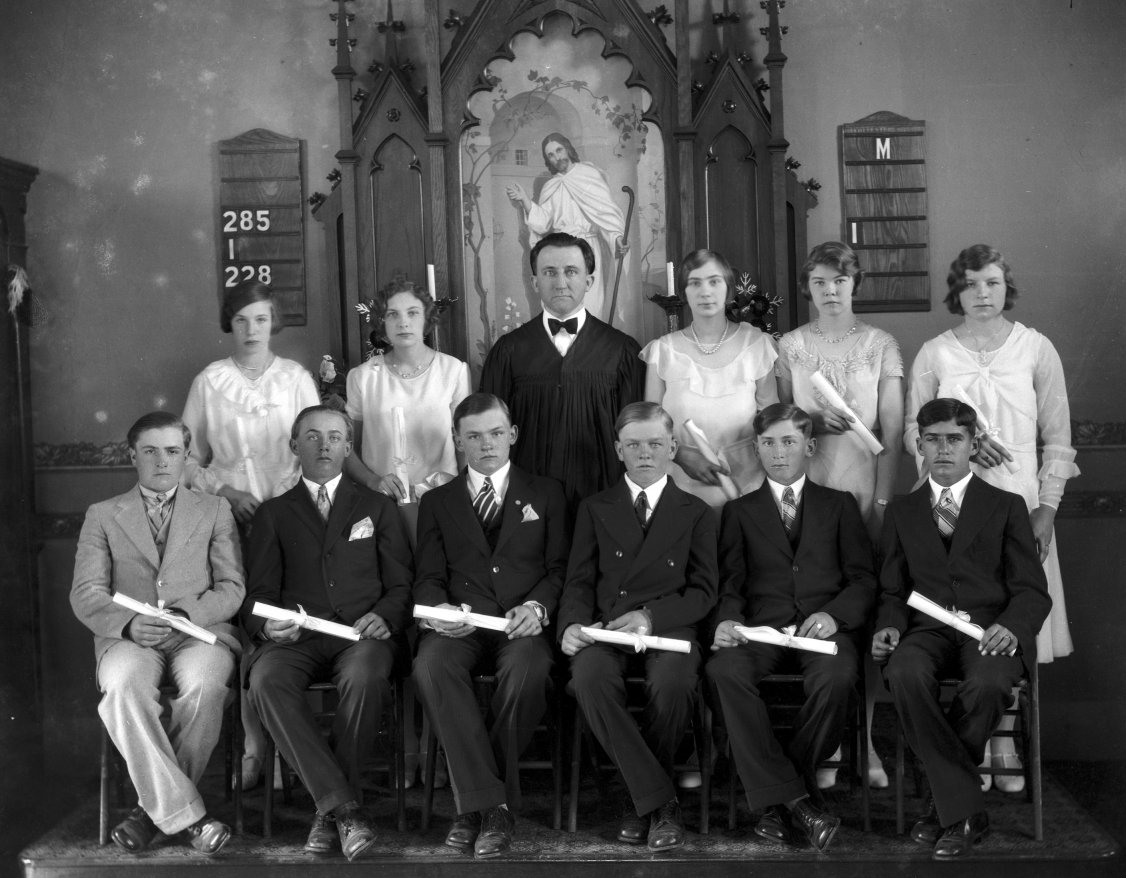 1929 Confirmation Class - Please Identify
I am originally from Galena and now live in Dubuque. I have been collecting old photographs from Jo Daviess County for the past couple years.
I acquired some old photographic negatives at an auction a couple years ago and spent the following winter digitizing them. I believe all of
them originally belonged to a Galena photographer named Collier. They are circa 1930.
Among these there are a dozen or so church group photos that I would like to have identified, so would like to have them posted on your website.
The first is a photo of Rev. Otto Moke, I believe, with the 1929 confirmation class. This I know from seeing his picture on the website:
http://shepherdofhill.tripod.com/church_pastors.htm
How I concluded it was from 1929 is only by corresponding the names of the 1929 confirmation class from that same website with the number of
males and females in the picture. Since he was only with that church for six years, odds are pretty good that I am right.
Email with any questions -- Tim Doser
---
Submitted by Tim Doser