Thought to be the
Pitcherville General Store



Return to Photo Index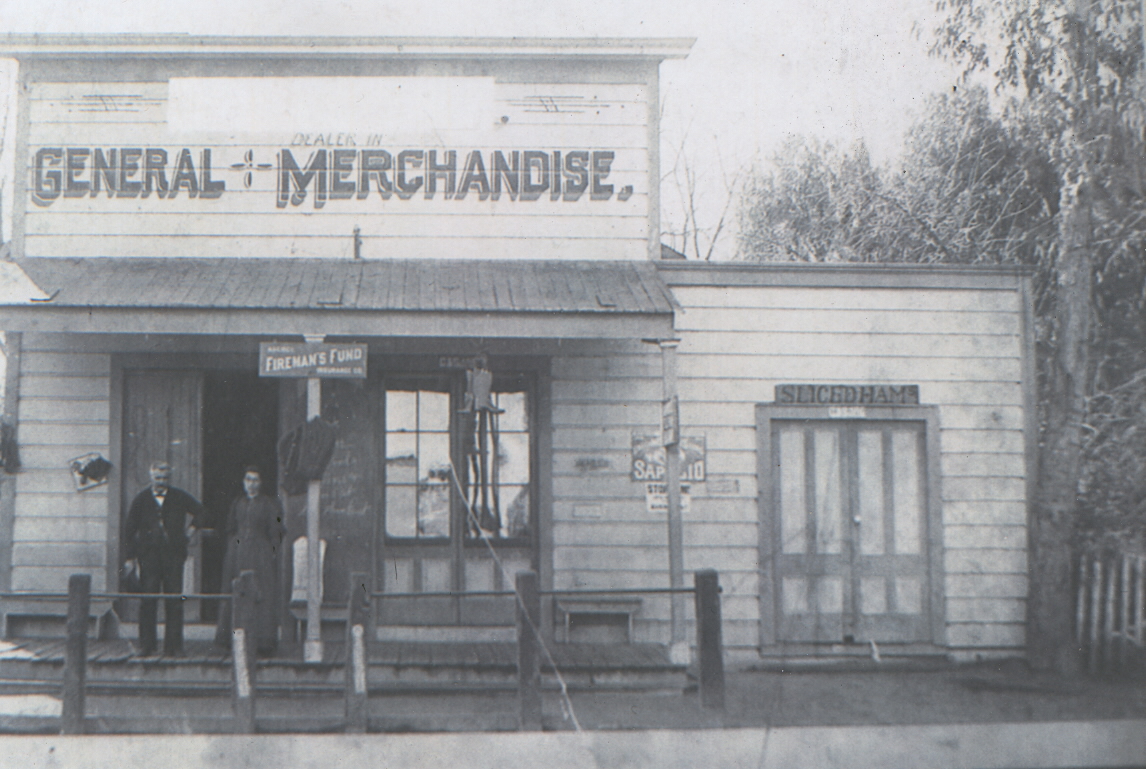 Thought to be the General Store in Pitcherville that was originally built by Lester Pitcher.
Located about 2 miles north of Stockton, in Stockton Twp. near the boundary with Rush Twp.
The white area above the words 'General Merchandise' on the front of the store is thought to have blocked out the name 'L. D. Pitcher'.
The two people standing on the porch of the store are unknown.

Picture contributed by Wendy Fjelstad