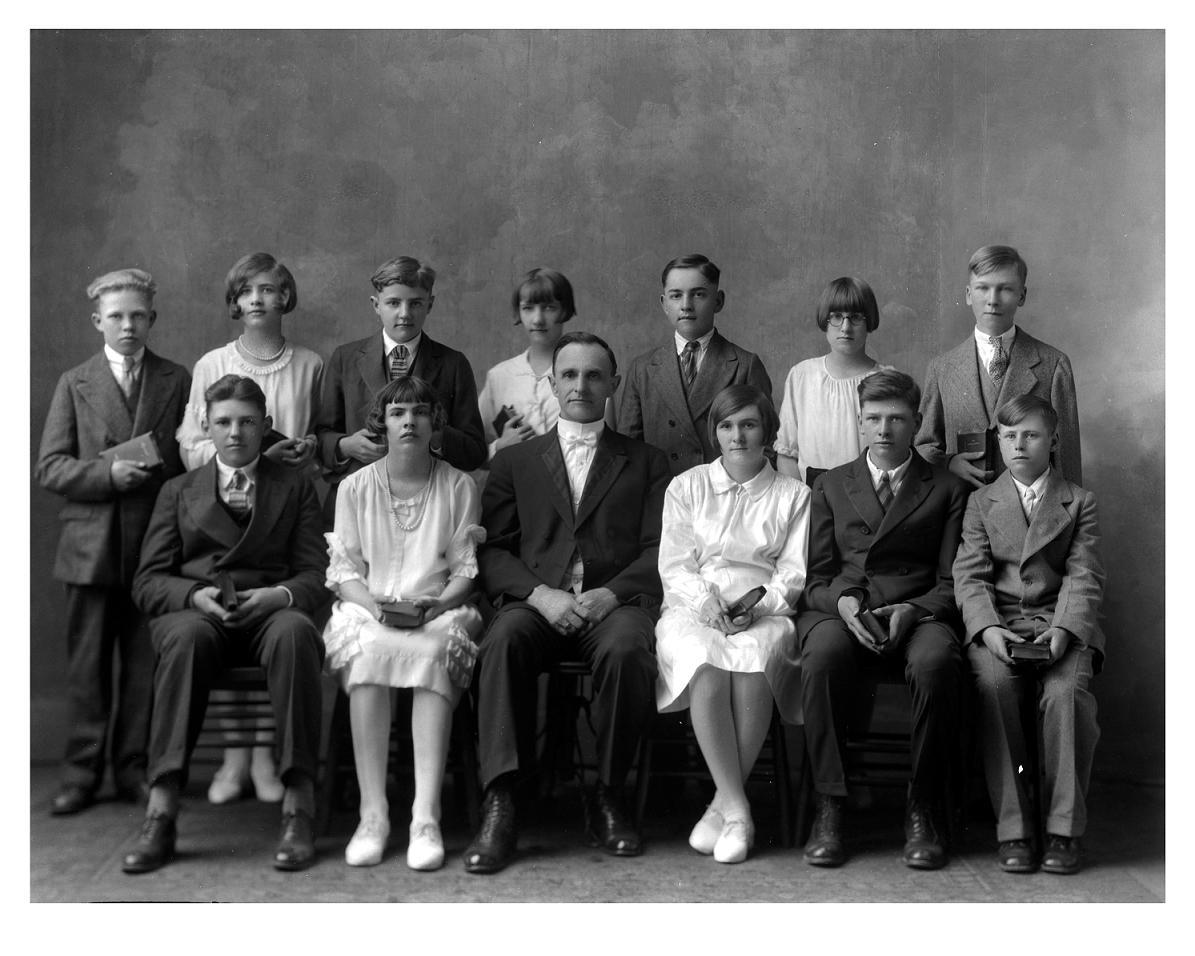 Church Group 3 - Please Identify
This is church group #3. I have found a clue for this one.
If I zoom in on one of the prayer books held by one of the boys I can read the name Leonard Stoewer and the date nineteen twenty something.
I am attaching a blown-up image area along with the full group.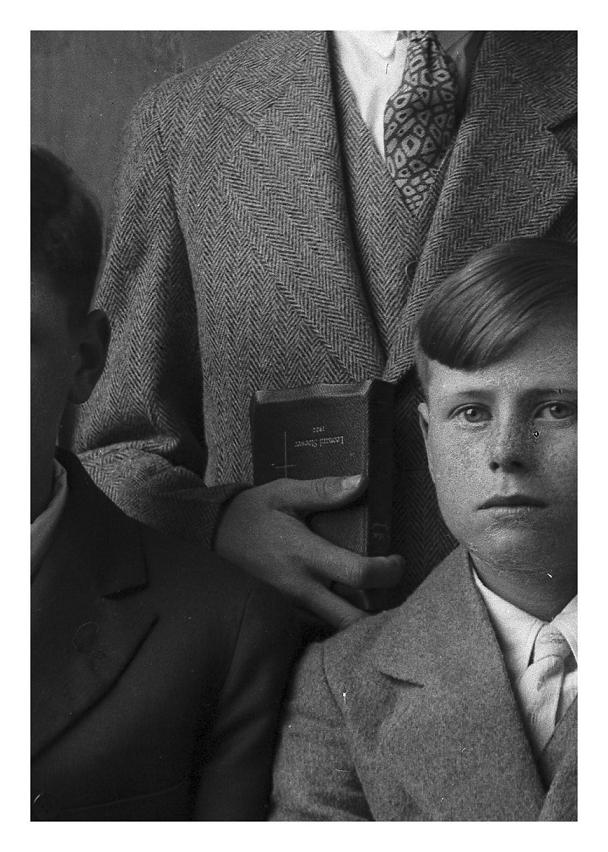 I am originally from Galena and now live in Dubuque. I have been collecting old photographs from Jo Daviess County for the past couple years.
I acquired some old photographic negatives at an auction a couple years ago and spent the following winter digitizing them. I believe all of
them originally belonged to a Galena photographer named Collier. They are circa 1930.
Among these there are a dozen or so church group photos that I would like to have identified, so would like to have them posted on your website.
Email with any questions -- Tim Doser
---
Submitted by Tim Doser