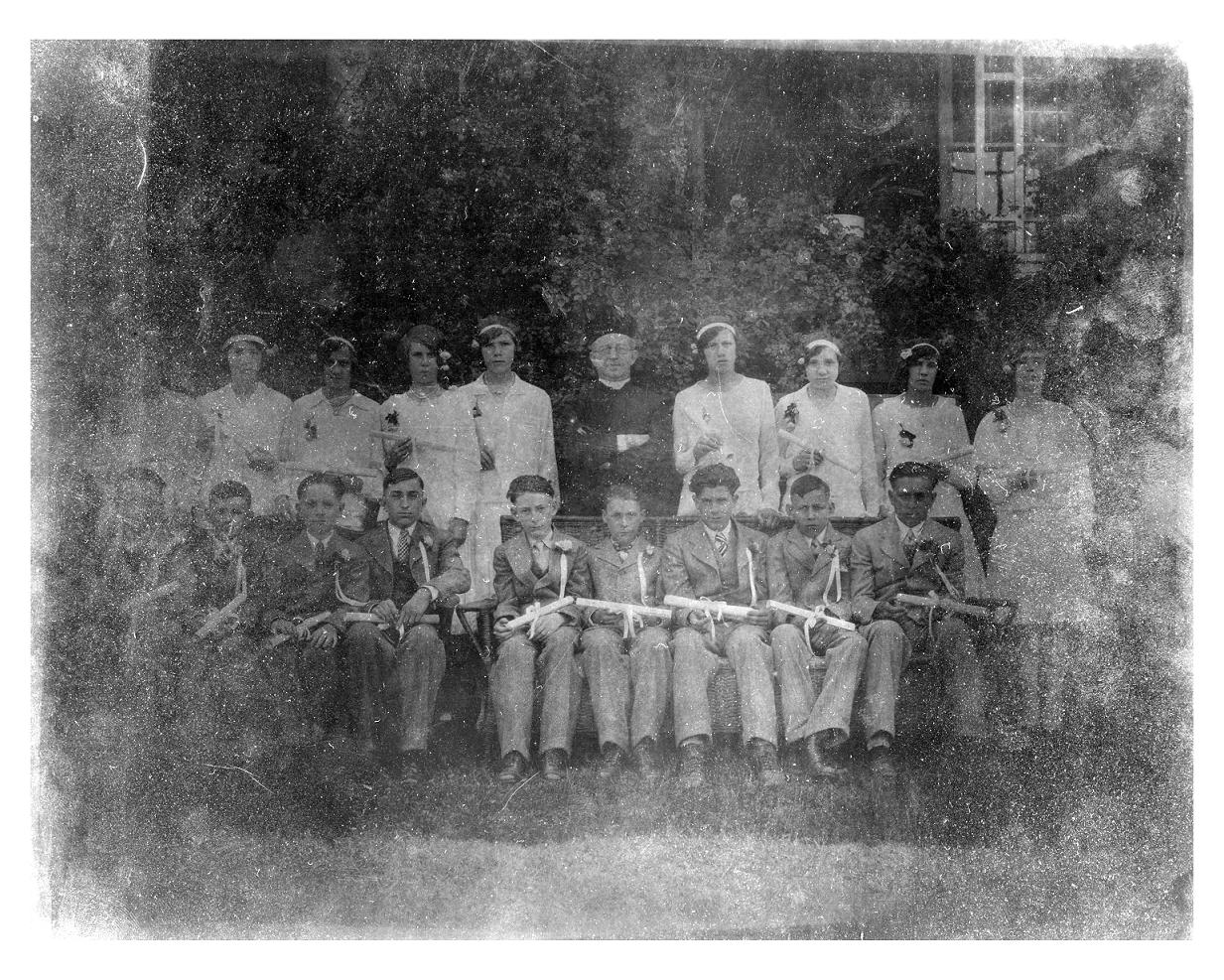 Reverend Nilles Group - Please Identify
Attached photo was scanned from obviously very poor proof print.
I believe this photo to be of a group from St. Mary Catholic church in Galena.
There were some names listed on the back, but I could only make out parts of them.
They were, as well as I could decipher:
Rev. Father Nilles
F.? Hellstern
J. Manz
G. Hess
A.? Loleving
H.? Knobbe
? Willy
? Arand
? Kohlbauer
Helen Evert?
Clara Nack
? Henning
J. or F. Harle
M. Wubben
F. Bussan
I am originally from Galena and now live in Dubuque. I have been collecting old photographs from Jo Daviess County for the past couple years.
I acquired some old photographic negatives at an auction a couple years ago and spent the following winter digitizing them. I believe all of
them originally belonged to a Galena photographer named Collier. They are circa 1930.
Among these there are a dozen or so church group photos that I would like to have identified, so would like to have them posted on your website.
Email with any questions -- Tim Doser
---
Submitted by Tim Doser