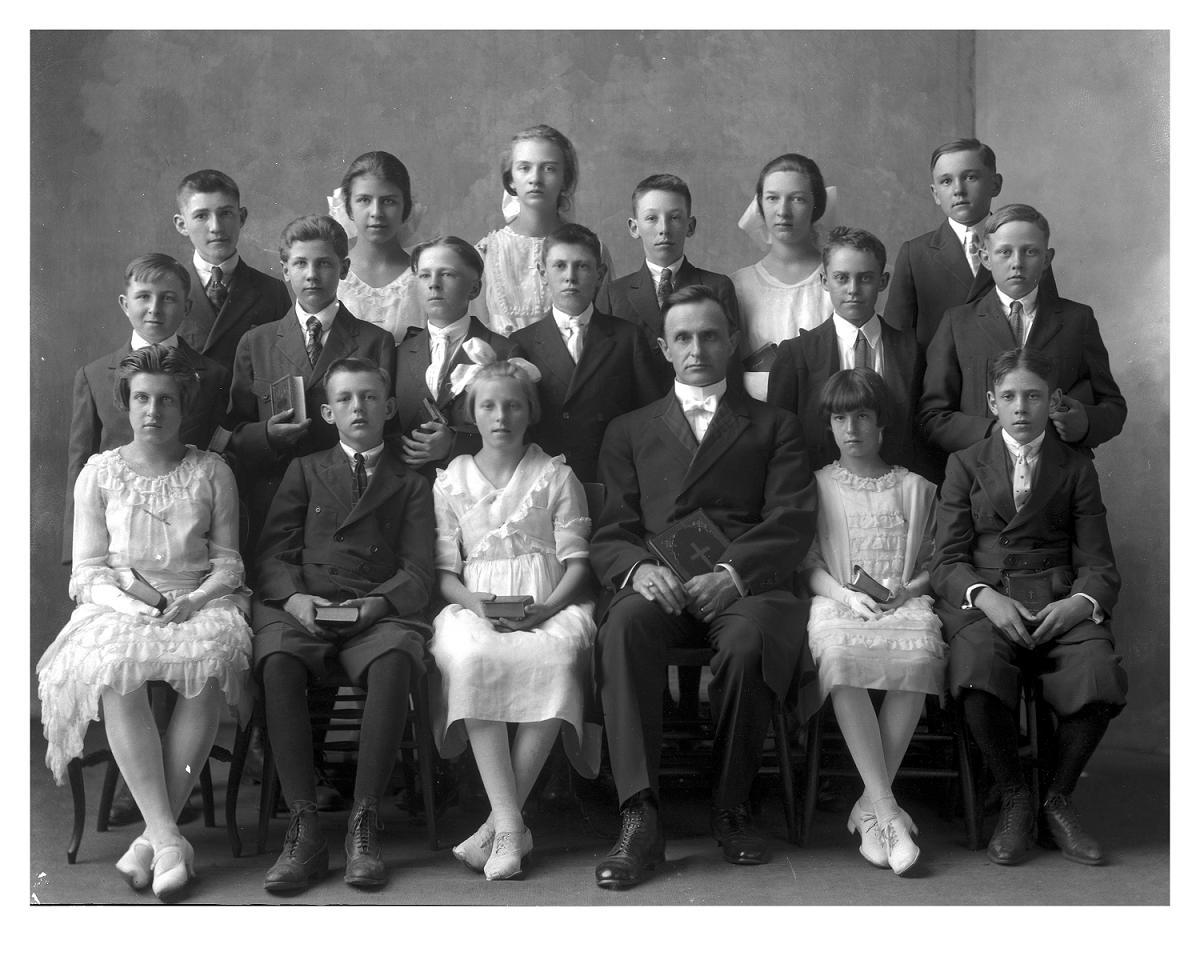 Reverend Plus 17 Children - Please Identify
I am originally from Galena and now live in Dubuque. I have been collecting old photographs from Jo Daviess County for the past couple years.
I acquired some old photographic negatives at an auction a couple years ago and spent the following winter digitizing them. I believe all of
them originally belonged to a Galena photographer named Collier. They are circa 1930.
Among these there are a dozen or so church group photos that I would like to have identified, so would like to have them posted on your website.
Email with any questions -- Tim Doser
---
Submitted by Tim Doser