James Fraser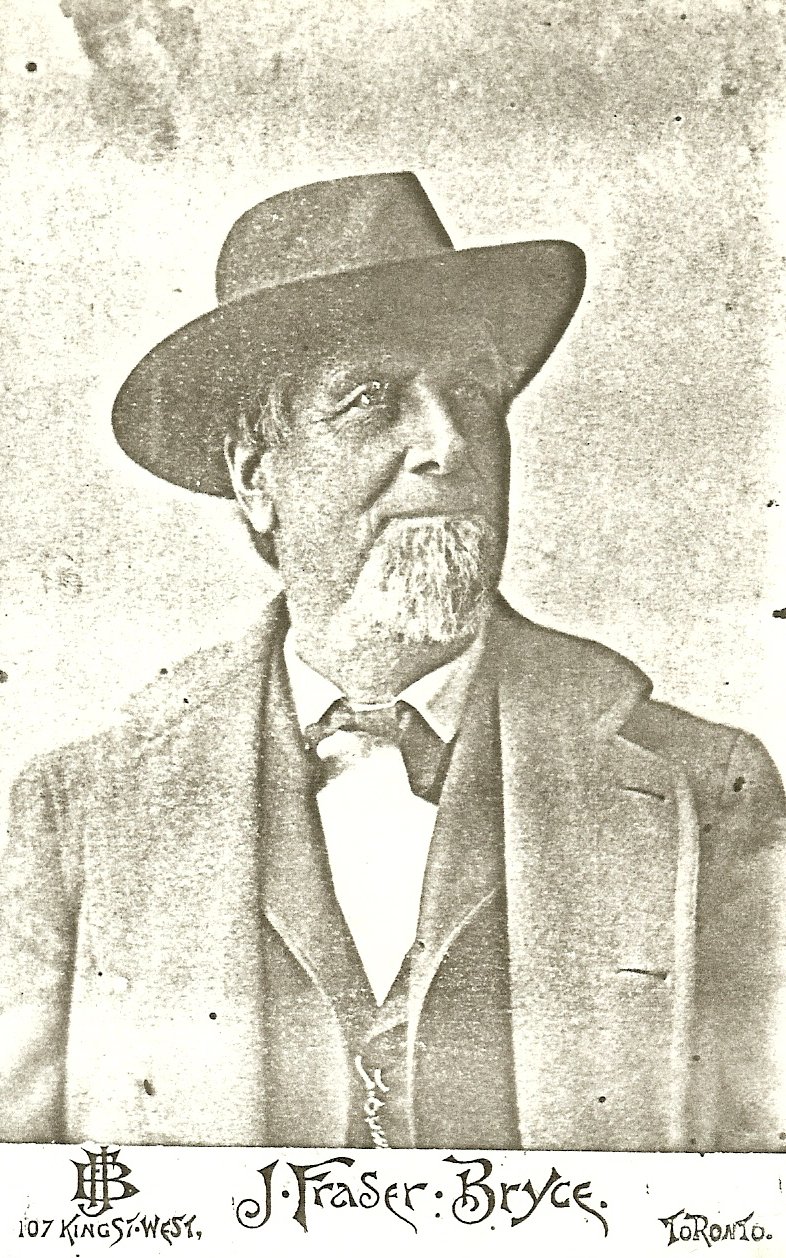 James Fraser was born 24 Aug 1822 in Biggar, Lanarkshire, Scotland, and died 19 Sep 1903 in Elizabeth, Jo Daviess County, Illinois.
He married Janet Pringle June 4, 1845 in Elizabeth Township, Illinois, daughter of John Pringle and Sidney Patterson.
She was born 10 Jan 1826 in Pinkey, Berwickshire, Scotland, and died 11 Apr 1908 in Elizabeth, Jo Daviess County, Illinois.
James emigrated to America 1842 settled in Niagara, NY. In 1844 he set out for northern Illinois, setteling in Jo Daviess County, Illinois.
He worked in the mines and farmed. In 1850, in company with Donald McKenzie, Joseph Hutchinson and others he made a trip overland to the
gold mines in California, returning in 1852.
In his native Scotland, James was employed in a woolen factory. About 1862, he started a mercantile business in Elizabeth.
He played a most prominent part in the business interests of the Elizabeth community, winning for himself by his business integrity
a reputation for honorable dealing among a wide circle of patrons. In 1882 he sold his business to his sons, and the business became
J. P. Fraser and Company. The Fraser's two story home was in Elizabeth, on the hill south overlooking the train depot. The house is still standing
and being lived in today.
Photograph contributed by Janet Schmidt
Return to Photo Index