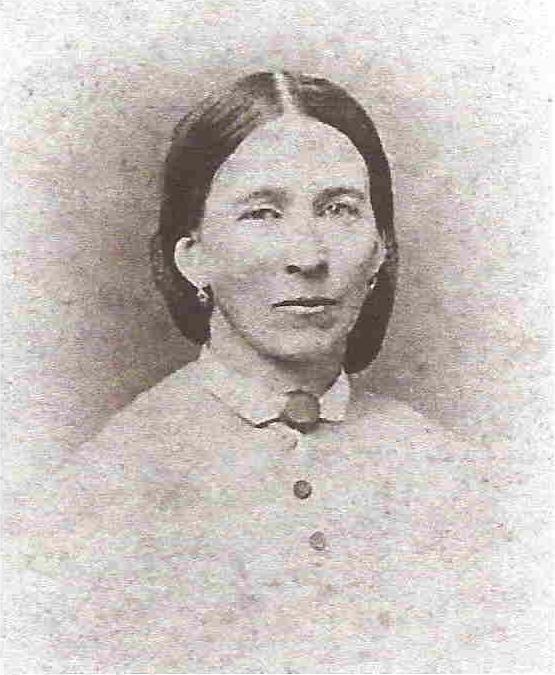 Samantha Fowler Hammond
Samantha A. Fowler Hammond, first wife of Merwin Kingsbury Hammond and mother
to all ten of his children. Their home was in Stockton, Ill., and he was a merchant
and later a banker. She was born January 14, 1836 at Hanover, Ill., daughter of
Daniel and Anna Fowler. Samantha and Merwin were married on July 7, 1858 and
several weeks later moved to Stockton. Samantha died March 4, 1904 in Stockton
and is buried in Ladies Union Cemetery there.
---
Picture contributed by Michael John Skoworn Jr.

Return to Photo Index